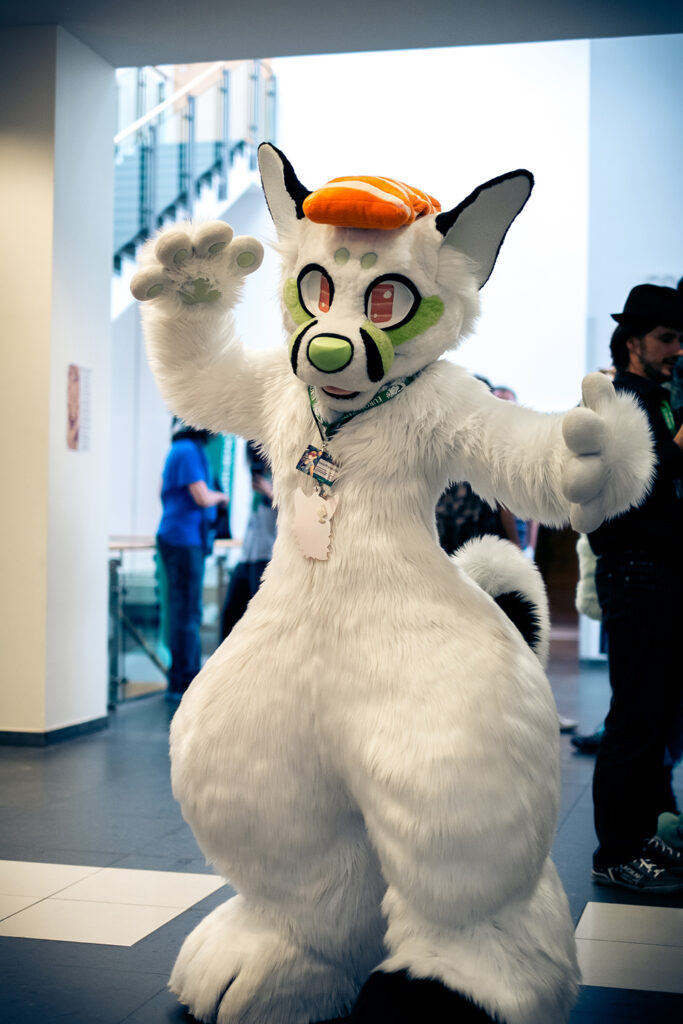 want to know more about Tapapat Creations' behind the scenes ?
Let me introduce myself! 🙂 I'm Clémence, also known online as Swarthylacine, or Swart for short!
Unconditional anthropomorphic animal lover, I entered the French Furry community back in 2013 and made my furs costume in 2014. Gradually I broadened my artistic expression by learning digital illustration, sculpture and sewing on my own personal time, alongside my studies for a diploma in Graphic Design obtained in 2017. Thanks to the encouragement from my relatives and from members of the fandom, I launched my own business as an entrepreneur in March 2018 to pursue this passion!
Still today, I am deeply touched by the welcome my creations have and continue to receive. Tapapat Creations couldn't exist without this amazing community that is the Furry Fandom! At 27 years old, I wouldn't dream of a more perfect full-time job and I will stay forever grateful for the support, which is helping me surpass my doubts and heal from my social anxiety.
My major preoccupation is working hand in hand with you to bring you what you are looking for. I turned my perfectionism into a tool: No project leaves my workshop if it doesn't meet my expectations or if it's of lesser quality than what I would wear myself. What fuels me is the possibility to bring to life the dream of bringing one's character in real life. Each project I make by hand is unique and I pay special attention to it for the entire creation process to awaken the soul of your character!
Tapapat Creations' mascot is Nigiri, a husky and corgi mix dog inspired from a salmon sushi! Find him at the various pop-culture and furry conventions in Europe.