Would you like to become a cute ball of fur or a fierce beast ? You've come to the right place !
Here, we make handmade custom-fitted costumes.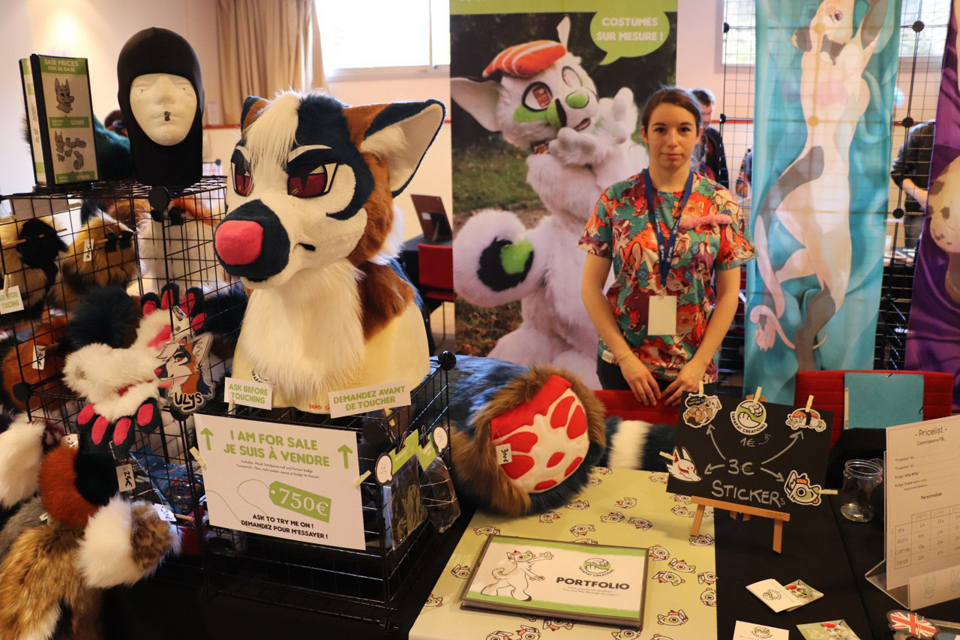 Come discover our creations in person !
Because we love to talk about your project face to face with you, we try to go and meet you in person several times during the year !
At our booth , you will also be able to treat yourself to a faux fur accessory of your liking, or even adopt a partial costume ! We try our best to offer a good variety of unique creations, ready to be worn and different at every convention.



Tapapat Creations will have a booth at the following conventions :
From april 2nd to april 5th in Lyon (France) : Fauntastic 2